Leadership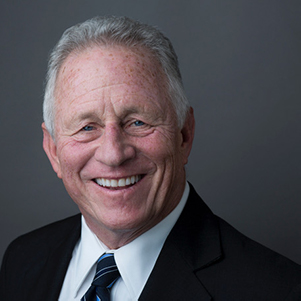 Robert Dziubla has over thirty years of experience in a wide range of financing, merger, acquisition, and divestiture transactions throughout the U.S., Asia and Europe.
In his current position, Mr. Dziubla has worked closely with select clients in the gaming, hospitality, economic development, renewable energy and real estate finance industries to increase their capital base both in the U.S. and abroad, as well as to expand their business operations domestically and internationally. In several transactions, he has been the point person for intense and extended international negotiations aimed at acquiring significant assets that will be listed in a publicly traded vehicle on the US capital markets. In this role he has been instrumental in supervising teams of outside investment bankers, international law firms, and international accounting firms.
In addition to the transactions noted above, Mr. Dziubla's recent projects include advising Ukraine on the privatization of its agriculture industry in a multi-billion dollar transaction involving over 40 state-owned enterprises, extensive fund raising initiatives focusing on Sovereign Wealth Funds in Asia and the Middle East, the reverse merger of an Asian gaming company into a publicly traded NASDAQ specified purpose acquisition company (SPAC), the acquisition of a publicly traded Korean company and using that platform to purchase a hotel casino project in South Korea, and the development of a renewable energy park in southern California.
Prior to founding Kenworth Capital, Robert Dziubla was the President of Orchid Asset Advisors and Orchid Property Funds, based in Bangkok, Thailand where he also served as Chairman of the Investment Committee. Mr. Dziubla's group acquired, repositioned, and managed the largest direct foreign investment in Thai real estate. Its portfolio included four hotels and resorts, fifty-five industrial properties, and serviced-apartments and condominiums that were serviced through three operating companies with over 1,000 employees under his over-all supervision.
Prior to his career as an investor and merchant banker, Robert Dziubla served as a senior international partner at three major law firms specializing in international finance, corporate law (including joint venture, merger, acquisition and divestiture transactions), and real estate.
He was a founding partner of a boutique Los Angeles-based law firm that he grew to include an office in New York and eight offices in China, with significant Asian and European multinational clients. Here, Mr. Dziubla served as chief legal officer (outside general counsel) to a multinational construction company in charge of restructuring its $2 billion real estate portfolio, which included the largest portfolio of luxury resorts in the world.
Robert Dziubla has also served as an international partner at Jones Day Reavis & Pogue, then the second largest law firm worldwide, and an international partner at Baker and McKenzie, then the world's largest law firm. He was involved in many of the highest profile hotel and hospitality transactions in the world.
Robert has also been Professor of International Finance Law and International Business Transactions (Adjunct) at the USC Law School and the University of San Diego Law School, as well as a Commissioner of the Los Angeles County Aviation Commission, where he was responsible for formulating policy on the County's airports, heliports and aviation.
Mr. Dziubla holds a BA and JD from Northwestern University, an MA from the University of Chicago, and an LLM from the University of Washington. He was a Senior Fulbright Fellow in Japanese corporate and securities law at the University of Kyoto.
In his spare time, Robert enjoys flying. He is a multi-engine, instrument-rated pilot. Robert is fluent in Japanese. He is a 7th degree black belt in Aikido, and won the Gold Medal at the 1993 World Aikido Championship in Tokyo.